Japanese Cuisine
Selected locally grown fresh seasonal ingredients are prepared carefully to enhance their flavors.Japanese cuisine in Mashikokan is prepared thoughtfully so that guests can enjoy seasonal flavors and enjoy a sense of the seasons.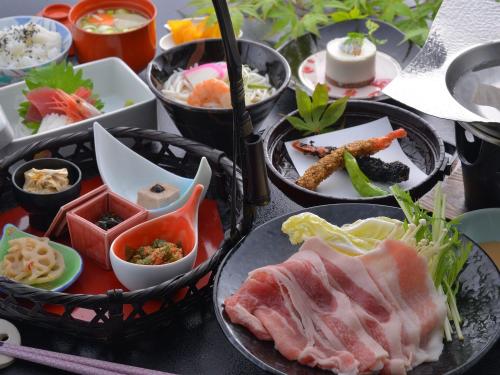 Feeling the energy of the forest Satoyama, the traditional rural landscape of Japan, can be found in Mashiko town.Wide area is devided into different-themed rooms.Guest can experience Satoyama style dining.Please enjoy dining in this cozy restaurant rooms.
Dining Gaku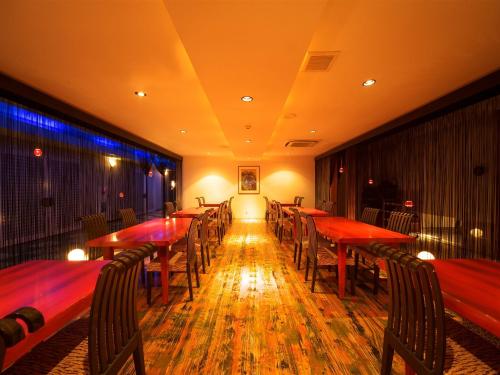 Daining Gaku

This room is forest-themed and has natural wood table.With natural wood table and pale light, this room has cozy and warm atmosphere.Please enjoy fun dining in this cozy room.
Rin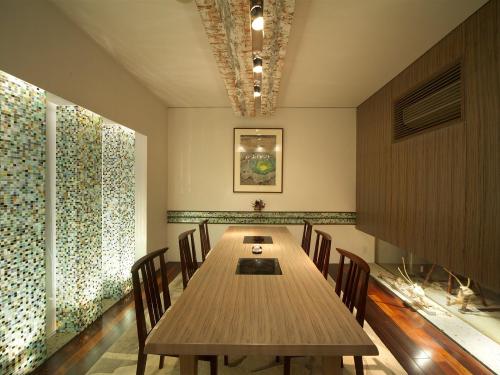 Rin

Private room that has natural wood table and guest can smell woods.It`s designed simple so that guest can enjoy enjoy fun dining without any distraction.This private room makes you feel like you are VIP guest invited to hidden place in the forest.
Shizuku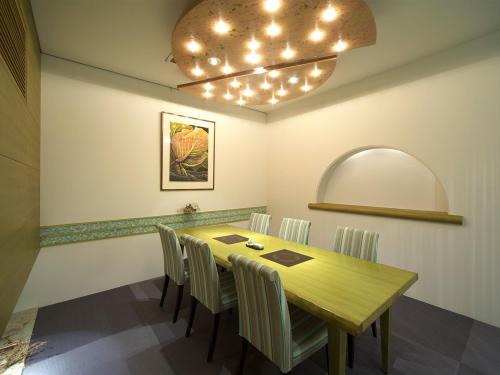 Shizuku

Private room with green color that guest can feel feel the nature.This concept makes guest feel calm and cozy.Please enjoy Japanese cuisne with cozy atmosphere.
Daigo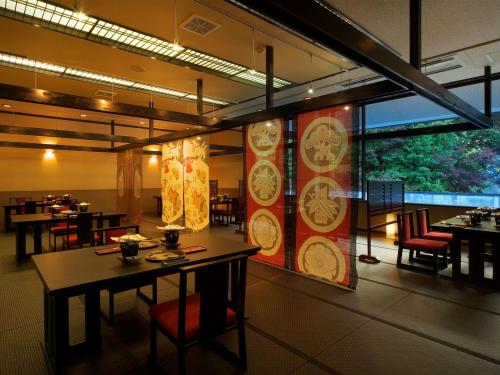 Daigo

This room has modern Japanese themed and guest can enjoy dining with exotic atmosphere with Ryuku Tatami mat.From the window, guest can see see-made waterfall and nature This room can accomodate maximum 20 persons and suitable for both small and big group.