Open air hot spring watching waterfall and feeling the warmth of the nature is simply amazing.

Please relax in the hot spring after your long journey or daytime activity.

Hot spring is rich in Sodium and Calcium and good for your skin.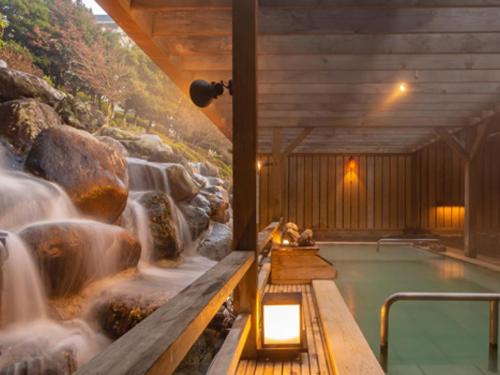 Open air bath is available for all the guest.Guest can see the outstanding view of big stone wall with waterfall.Contrast of sky and stone wall is fascinating.Please unwind with natural gift of hot spring and woody smell.It is perfect for your tired body after long journey.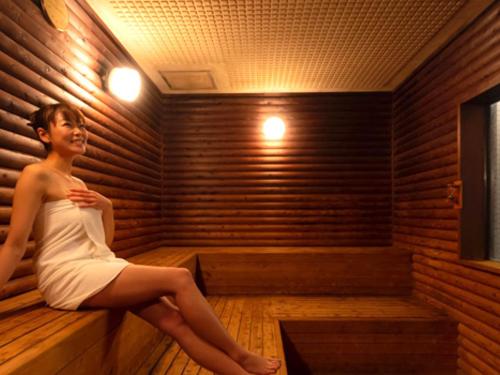 Work up a sweat in the blissful heat of the sauna.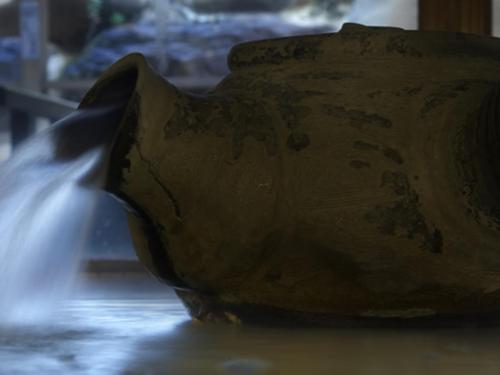 Indoor bath has many "Mashikoyaki" pottery wares made by local famous potter Syozo Otsuka, including ceramic bath tub, Japanese tea pot artwork floating on bath.

Both male and female bathing area have baby bed and sauna facilities.Please relax and lose yourself in the quiet sound of the water pouring in.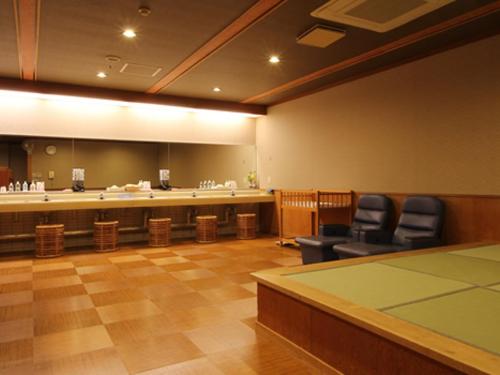 Variety of amenity goods are available in changing room.There are several choices for shampoo and conditionor, and skincare products are also available.Dressing table is partially separated, so guest does not need to mind other persons.