Treat yourself to a dip in our hot springs. Our natural spring water is rich in minerals that sooth stiff shoulders and leave your skin silky smooth.
Kick back and relax in the jacuzzi, or envelop yourself in the glowing warmth of the sauna. Perfect for unwinding after a long day.
The open-air bath is available for all guests, and both male and female baths have baby changing facilities.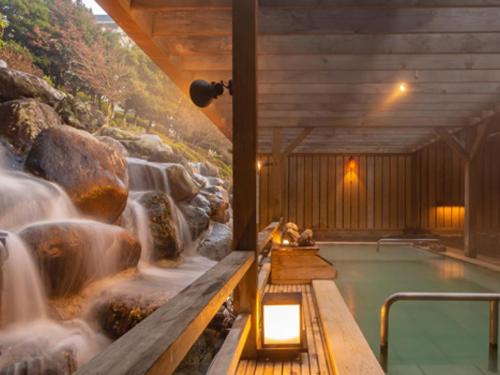 Unwind after your long journey in the balmy natural waters of our open-air bath. The rocky waterfall is a sight to behold. There's nothing better than relaxing under the clear blue sky, surrounded by nature's glory.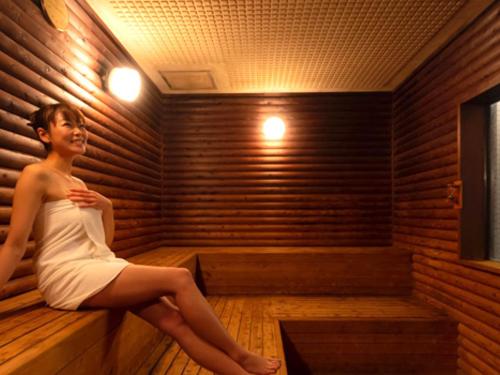 Work up a sweat in the blissful heat of the sauna.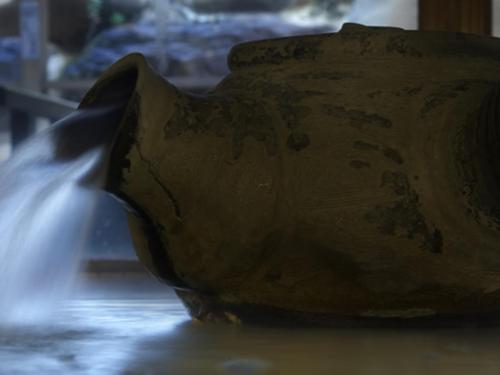 Our baths are tastefully adorned with features created by Syozo Otsuka, a local master potter.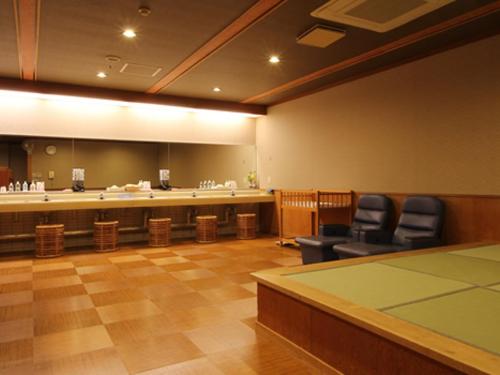 The spacious changing rooms are equipped with a choice of shampoo and conditioner, as well as a selection of skincare products.